List Your Rental on Facebook
Post Your Rental Automatically
AD EXAMPLE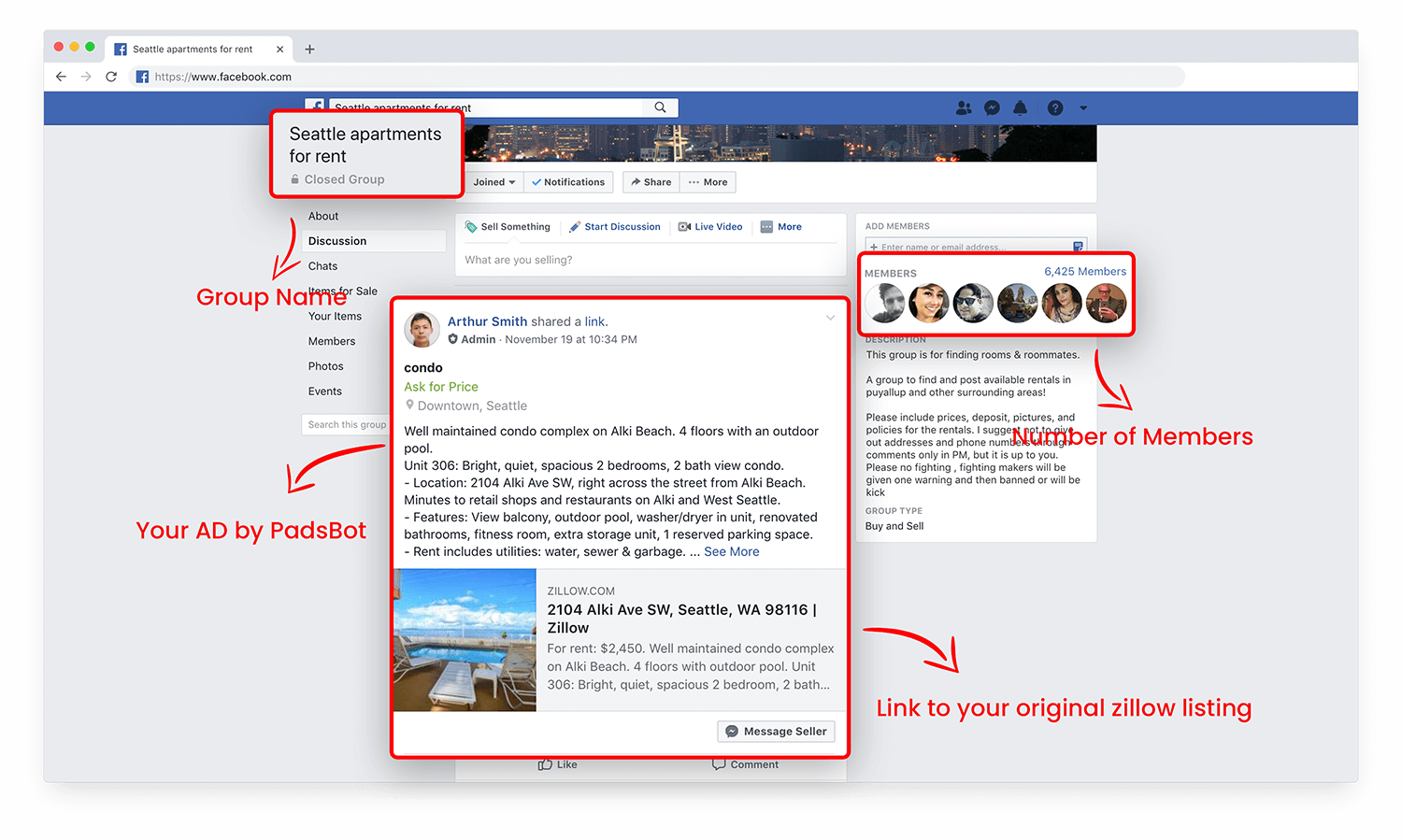 Join over 50,000 owners who rely on PadsBot
Find more potential tenants
Put your vacancy listing in-front of more eyeballs, and drive more traffic to your listing on Zillow or Craigslist.
Save time & money
Simply copy/paste a link to your existing directory listing. PadsBot will post a link to your original ad using a network of approved facebook profiles.
Stay in control
Maintain your privacy and avoid the hassle of updating multiple listings. Padsbot doesn't publish your personal contact details. Users in social media will contact you from the original Zillow listing.
More visibility for your Rental on Social media
Reach thousands of users who search for their apartments on local facebook groups.
There is no need to re submit rental information. Users will see a link to your original zillow post.
Access closed groups that only allow private individuals or admins to post links.
View screenshot of your listing on groups with thousands of users from your city.
What fellow property owners are saying
Since I started using PadsBot, my vacant rentals get occupied much faster with quality tenants, owners love it and it helps our bottom line.
Josh Harris
Property Manager
These days most of my tenants find me on Facebook. Group admins don't allow professional agents like me to post ads, but Padsbot gets me there with no problem.
Avi Goldman
Property Owner